Board of Directors
Leadership & Oversight
David C. Poole
Board Chairman
David Poole founded Lahinch Capital, a family wealth management vehicle, in December 1997. Prior to setting out on his own, he served as a Senior VP – Wealth Management at several financial institutions, Lehman Brothers, PaineWebber, and Tucker Anthony.  David graduated from Lehigh University with a BS degree in finance and began his career at AT&T. There, he developed an interest in the challenges facing our institutions of higher education while managing a team that sold to universities in NJ. Successes came in the mid-'80's with sizable wins at Stevens Institute (sale of PC's to all incoming Freshman) and Princeton (departmental networking using mini-computers).  Since 2010, David has been very active in the education startup community, as an advisor and investor to many small companies.
Darci Burns, Ph.D.
Board President
Darci Burns, Ph.D., is the executive director of HILL for Literacy. The HILL partners with schools districts to shape and guide the process of deploying evidence-based whole school change through leadership development and teacher training. Darci has a PhD from the University of Oregon with a specialization in instructional design, research methodology, and English-Language learners. Darci has consulted with national, state and local agencies on effective reading instruction, leadership practices, and assessment. Darci also served as a Regional Professional Development Provider in six urban school systems for the Massachusetts Reading First Program.  She is the author of the Intergenerational Literacy Tutoring Program (ILTP) manual and co-author of Leading Literacy Change.
Laurie LaVallee
Clerk
Laurie LaVallee manages the day-to-day operations of the HILL including accounts payable, accounts receivable, financial reporting, customer service, and a variety of office-related tasks. She comes from a small business management background with extensive experience working with school administrators, having spent 15 years in the school picture business.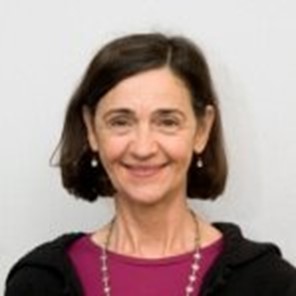 Pam Hook, PhD
Director
Pamela Hook, PhD, has been a member of the MGH Institute of Health Professions faculty since 1992, where she is currently a Professor Emerita in the Department of Communication Sciences and Disorders in the School of Health and Rehabilitation Sciences. Her research and teaching interests focused on the relationship between spoken and written language with particular emphasis on examining meta-linguistic skills in children who struggle with reading. While at the Institute, she was the coordinator of the reading and writing component of the Speech, Language and Literacy Center where students are trained to teach children and adults to comprehend and use spoken and written language. She has presented and written extensively on the topic of spoken and written language relationships. She has also worked as a consultant to public schools and schools for children with language/learning disabilities, designing the language arts curriculum, training teachers and working with parents. Pam is currently a Senior Scientist at Lexia Learning Systems where she has been a content design and research consultant since the inception of the Lexia reading programs more than 30 years ago. Pam earned her Masters in Reading at Harvard and PhD from the Communication Disorders/Learning Disabilities program at Northwestern. While at the Institute, Pam received the Nancy T. Watts Award for Excellence in Teaching in 2004. She currently serves on the Board of Directors of the Massachusetts Branch of the International Dyslexia Association.
Subscribe to Our Newsletter