David C. Poole
Board Chairman
David Poole founded Lahinch Capital, a family wealth management vehicle, in December 1997. Prior to setting out on his own, he served as a Senior VP – Wealth Management at several financial institutions, Lehman Brothers, PaineWebber, and Tucker Anthony.  David graduated from Lehigh University with a BS degree in finance and began his career at AT&T. There, he developed an interest in the challenges facing our institutions of higher education while managing a team that sold to universities in NJ. Successes came in the mid-'80's with sizable wins at Stevens Institute (sale of PC's to all incoming Freshman) and Princeton (departmental networking using mini-computers).  Since 2010, David has been very active in the education startup community, as an advisor and investor to many small companies.
Darci Burns, Ph.D.
Board President
Darci Burns, Ph.D., is the executive director of HILL for Literacy. The HILL partners with schools districts to shape and guide the process of deploying evidence-based whole school change through leadership development and teacher training. Darci has a PhD from the University of Oregon with a specialization in instructional design, research methodology, and English-Language learners. Darci has consulted with national, state and local agencies on effective reading instruction, leadership practices, and assessment. Darci also served as a Regional Professional Development Provider in six urban school systems for the Massachusetts Reading First Program.  She is the author of the Intergenerational Literacy Tutoring Program (ILTP) manual and co-author of Leading Literacy Change.
Shira M. Cohen-Goldberg , Ed.M.
Clerk
Shira M. Cohen-Goldberg, Ed.M. is currently the Director of Client Services at HILL for Literacy, Inc. She received a BA from Barnard College, Columbia University in English and Education, a certificate in Program Planning, Management, Monitoring and Evaluation from Boston University and an Ed.M. in Language and Literacy from Harvard Graduate School of Education. Prior to working at the HILL, she was a Literacy Coach in Chelsea, MA. She also served as a Reading First Implementation Facilitator for the Massachusetts Department of Education, and a classroom teacher in New York City and California. Ms. Cohen-Goldberg's interests include facilitating vocabulary development, working with English Language Learners, and the whole-school change process.
Dr. Jennifer Curtis
Director
Dr. Jennifer Curtis is the Chief Executive Office of South Shore Stars, a nonprofit organization that provides comprehensive early education and youth development programs through a family-support approach. Dr. Curtis has been at South Shore Stars since March 2021.
Prior to South Shore Stars, Dr. Curtis served as Superintendent of Weymouth Public Schools from 2016-2021. During her 26 years in Weymouth Public Schools, she was a general educator, literacy coach, special educator, school principal, and assistant superintendent for curriculum and instruction. Dr. Curtis is also an adjunct professor at Curry College and enjoys working with future educators and administrators.
As Weymouth Superintendent, and South Shore Stars CEO, Dr. Curtis is credited with garnering multiple grants and donations and fostering collaborations with many community stakeholders. A highly respected and experienced educator, she has been the recipient of several awards, including the South Shore Stars 40 under 40 award and the Inaugural Administrator of the Year Award from the Massachusetts Music Educators' Association. Dr. Curtis serves on the South Coastal DCF Board, and The Company Theatre Board.
Dr. Curtis earned an Ed. D. in Curriculum, Instruction, and Leadership from Northeastern University in 2012, her CAGS in Leadership from Fitchburg State College, her M. Ed. from Cambridge College, and a bachelor's degree in elementary and special education from Providence College.
She lives on the South Shore of Massachusetts and enjoys spending her free time with her two children, her dog Mikey, and family. Dr. Curtis is honored to be a HILL Board Member and is in awe of the outstanding work that is taking place across New England thanks to HILL.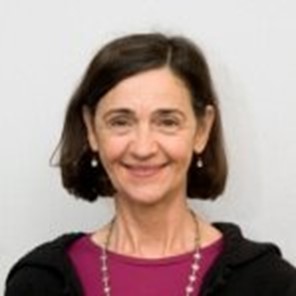 Pam Hook, PhD
Director
Pamela Hook, PhD, has been a member of the MGH Institute of Health Professions faculty since 1992, where she is currently a Professor Emerita in the Department of Communication Sciences and Disorders in the School of Health and Rehabilitation Sciences. Her research and teaching interests focused on the relationship between spoken and written language with particular emphasis on examining meta-linguistic skills in children who struggle with reading. While at the Institute, she was the coordinator of the reading and writing component of the Speech, Language and Literacy Center where students are trained to teach children and adults to comprehend and use spoken and written language. She has presented and written extensively on the topic of spoken and written language relationships. She has also worked as a consultant to public schools and schools for children with language/learning disabilities, designing the language arts curriculum, training teachers and working with parents. Pam is currently a Senior Scientist at Lexia Learning Systems where she has been a content design and research consultant since the inception of the Lexia reading programs more than 30 years ago. Pam earned her Masters in Reading at Harvard and PhD from the Communication Disorders/Learning Disabilities program at Northwestern. While at the Institute, Pam received the Nancy T. Watts Award for Excellence in Teaching in 2004. She currently serves on the Board of Directors of the Massachusetts Branch of the International Dyslexia Association.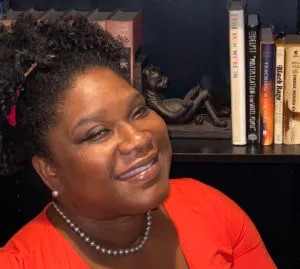 Cyndi Weekes Bradley
Director
Cyndi Weekes Bradley is a highly experienced Bajan-American professional with over 20 years of data-driven experience in equity including racial equity. She served as a Teacher, Dean, School-Based Manger, Boston Principal Fellow, Instructional Leader, SPED Assistant Principal, and Principal. She is currently a Policy Reviewer, System-Builder & Analyst, Education Strategist, and Associate Lecturer, as well as the Founder and CEO of The Equity Process, a boutique organization dedicated to promoting executive leadership coaching, equity in various areas of identity, and mindful-compassionate awareness.
She holds a master's degree from Simmons University (Formerly Simmons College '06), an Executive Certificate in Leadership and Coaching from Brown University and has taken numerous Mindfulness courses. She graduated from Stanford University's CCARE (THE CENTER FOR COMPASSION AND ALTRUISM RESEARCH AND EDUCATION) with a Certificate in Compassion. Her capstone was titled, "Bridging the Gap Between Racism and Humanity in Our PK-20 Education System." Most recently she actively participated in and graduated from the Massachusetts Commonwealth Seminar Program.
Beth Zigmont
Director
Beth Zigmont is a senior instructional design consultant with over 20 years experience developing training and curriculum for corporations. She leads large scale projects from inception to rollout with a special focus on elearning delivery methods. Beth has extensive background designing, developing trainings for multiple industries and content areas including technical/functional, leadership/management, and systems. Beth comes from an education background having taught elementary school prior to receiving her M.Ed. in Instructional Design from University of Massachusetts Boston. Beth resides in Framingham, MA with her husband and three children.
Subscribe to Our Newsletter